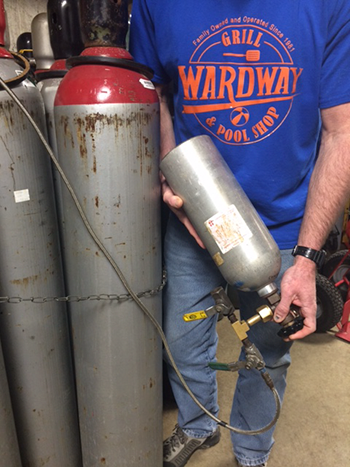 Do you need your CO2 beverage tanks and paintball tanks refilled?
We refill CO2 tanks up to 20lb. in size. All CO2 tanks can only be filled if they are within the five year test period. We can have your tank retested if necessary.
We have spare CO2 and paintball tanks available for purchase.