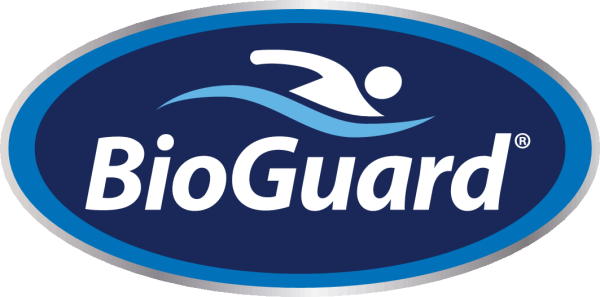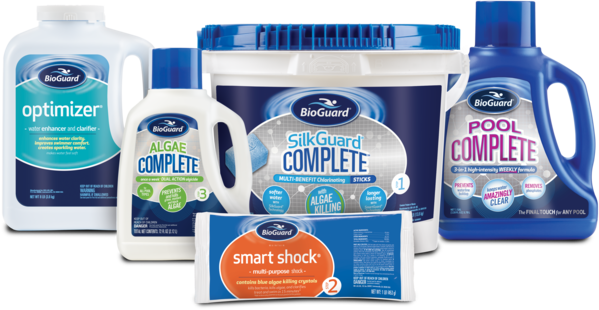 BioGuard Chemicals
Experience crystal clear swimming water all summer with the BioGuard 3-step pool care program.
As a Platinum BioGuard dealer, we have all the products and expertise you need to make maintaining your pool a breeze. Try Pool Complete – see you're pool in Hi Def with Pool Complete!
We Are Your Pool Experts.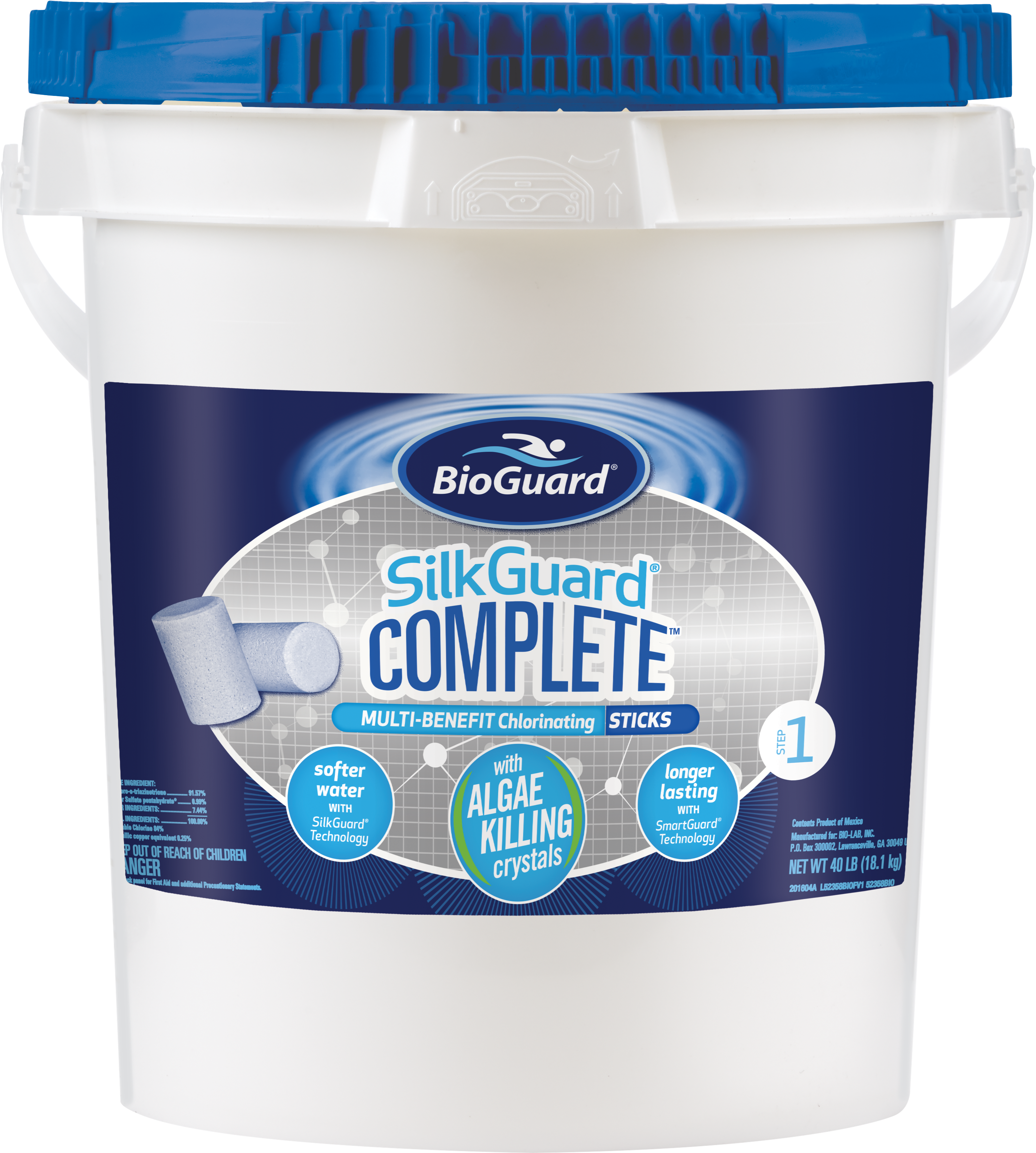 The SilkGuard Complete
®

 advantage
The best BioGuard sanitizers feature a unique blend of premium technologies that are found ONLY at BioGuard dealers
SilkGuard technology makes water soft and smooth and prevents scaling, protects against corrosion and metal staining
SmartGuard® technology makes tabs and sticks last longer than plain white chlorine products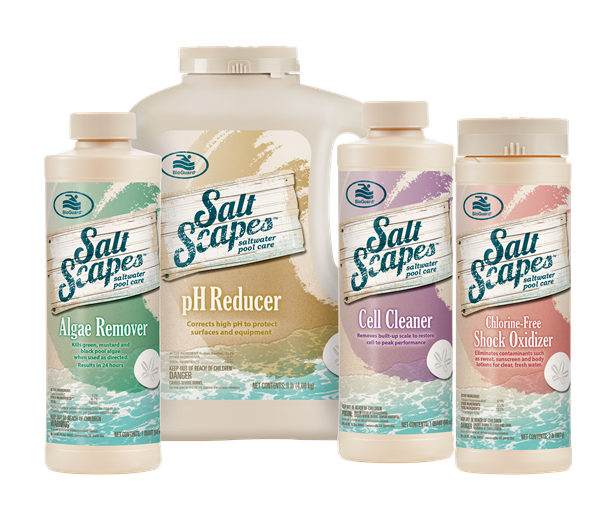 Saltwater pools have unique needs
Saltwater pools are favored for their simple and gentler approach to pool care, but they do have some unique needs when compared to traditional chlorine pools. These are products you need to properly maintain your saltwater pool.
Look to a certified salt pool expert
A Certified Salt Pool Expert has been trained to understand exactly what is needed to keep a salt pool performing at peak condition. They also understand why you chose a salt pool in the first place and will work hard to maintain your satisfaction with that choice.

Why Should You Trust Your Pool to Wardway?
FREE expert water analysis – we use a laser scanner which yields fast, pinpoint accurate test results in just about 90 seconds. We'll tell you everything you need to know to keep your pool sanitized, balanced and clean.
BioGuard® products are the most effective available. For example, Silkgaurd Complete tablets and sticks are pool sanitizers that actually soften the water making it feel velvety smooth. They also reduce scale formation and protect pool equipment for longer life.
We deliver! Call or email, and we'll bring what you need poolside pronto. We'll even bring a water sample back to the store for analysis.
Fair, competitive pricing. You'll always find a good deal at Wardway!
You are not only our customers, you're our neighbors.