Pool Cleaning Products
At Wardway, we're all about clear, clean, pools, and maintaining them the easiest way possible.
Let us show you how. We stock suction, pressure, and robotic cleaners that'll enhance your pool ownership experience.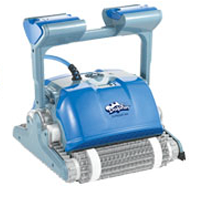 Automatic pool cleaners greatly enhances your pool owning experience.
There are two types of pool cleaners. The first type is suction/pressure side cleaners. These work off of your pool circulation system and do an OK job.
The best type of pool vacuums are robotic cleaners. While providing superior cleaning ability, they do not imped your pools pump and filtering capabilities. They also greatly improve provide water circulation. We are pleased to offer the brands below: